Hi everyone!
We hope September has treated you well. Now that we're "falling" deeper into October, here are some events EASSU will be hosting within the next few weeks that you'll for sure want to keep an eye out for:
Come celebrate Halloween early with us on October 15th in the Purple Lounge at Robarts Library! We'll be viewing something scarier than that Economics midterm you wrote earlier today. Refreshments will be provided.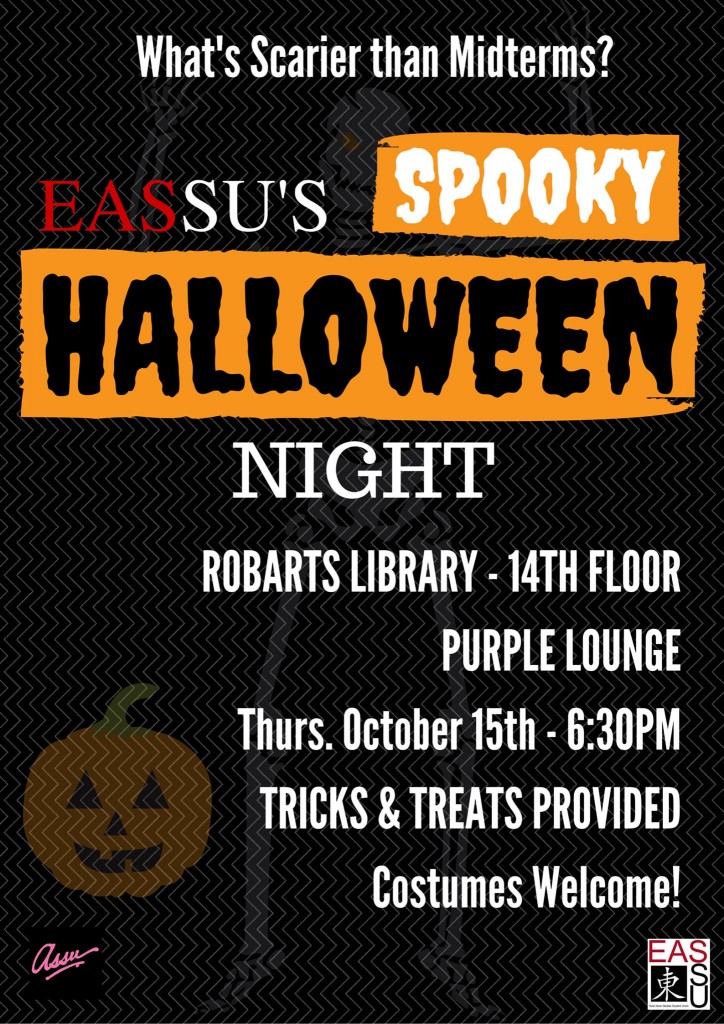 EASSU and the Korea Club have joined forces once again to present to you a Hangeul Calligraphy Workshop seminar led by guest calligrapher, Byong Ok Lee, head director of the Gasan Calligraphy Academy. Held in the Purple Lounge from 1pm-3pm on October 28th, anyone interested in calligraphy and writing systems is welcome to join!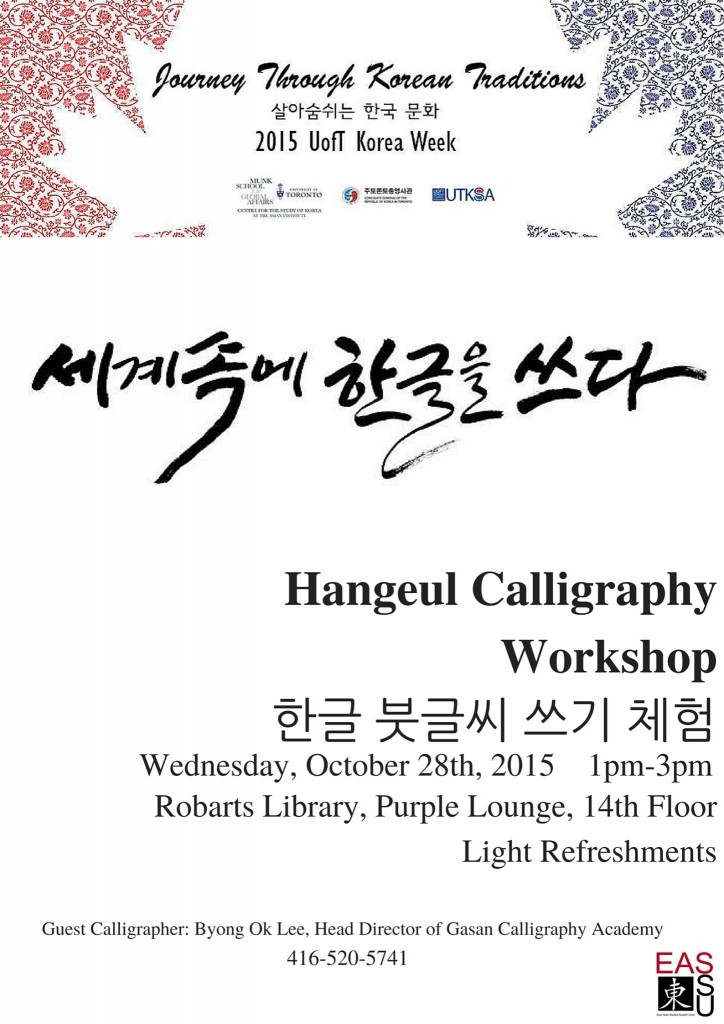 Stay tuned for more events coming up this semester.
For more information, follow us on Facebook!
– the EASSU team